Frequently Asked Questions About Using a Mortgage Broker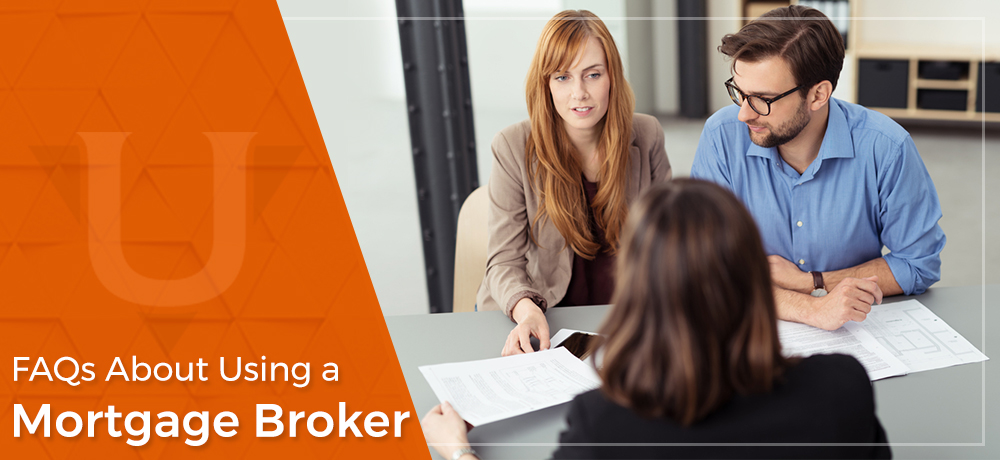 At Mortgage Brokers Red Deer | Universal Mortgage Solutions, our aim is to help you understand your needs and financial status which is crucial in helping you achieve your dream of owning a home. To ensure you have all the answers you need to help you achieve this dream, we have answered some of the most Frequently Asked Questions about using a mortgage broker.
1. Why should I use a mortgage broker instead of walking into the local bank?
Many people have this same question. I believe the number one reason from my perspective is that "I" have the client's best interest at heart. I have many lender's policies at my fingertips and I can recommend the best lender for their specific file.
2. What is your best rate?
In this changing marketplace and with the changing rules by the finance minister to mortgage lending, there are many variables to the rate question. First and foremost are you a first-time buyer? Do you require a high ratio or conventional mortgage? Will the property be owner-occupied? Will this be a rental property? What is your credit score? How are you paid (are you self-employed)?
The best rate is very specific to each file. I need to have a conversation to understand your personal finances and your goals. It is important for me not to miss asking a very important question – When do "you" have time to sit down and talk to me about this important transaction?
3. What is important in selecting a mortgage broker?
I have been in the financial sector for over thirty years. I spent eighteen years with a lending institution and sixteen years as a licensed mortgage broker in Alberta. I believe EXPERIENCE matters when you are selecting a mortgage broker as well as one that will listen to where you are and where you want to be. I have been through many financial cycles in my career. I have seen many different files and have the ability to help people when the chips are down. I was told early in my career anyone can get an "A" deal approved,but it takes skill and knowledge to help a challenged file get approved.
4. How does a Mortgage Broker select the lender the mortgage is placed with?
I select the lender on a few criteria.
- Post-funding policies are crucial to my clients once the mortgage is advanced, therefore I have learned the lenders' backend.
- Is the lender interested in the type of deal it is (example: build, rental, business for self-client)?
- Approval time; is the lender able to meet our deadlines (if it is a purchase with a condition of financing date we cannot send the file to a lender that is taking two weeks to approve the file).
- The rate is the last item on the list. This may sound crazy to you because it is the first question consumers have, but it's true. Some lenders have a bait and switch mortgage pay a little now and with out reading the fine print you may pay a lot later.
If all of the above are not in favor of the consumer, then rate may cost that client the house of their dreams or thousands of dollars during the life of the mortgage.
These are some of the criteria I have that determine if the file is right for the consumer or not.
5. How does a mortgage broker get paid?
A Mortgage Broker will receive remuneration once the mortgage has been funded with the lender. The lender will pay a finder's fee when they win and advance the mortgage. On the Alternative and Private lending side, the client will pay a fee to the lender and to the broker for finding the financing. This is why it is so important for a mortgage broker to work on the file to the best of their ability. We do not get paid if the file does not complete.
6. How do I apply for a mortgage with your company?
I have made it easy for consumers to contact me. I work regular business hours but I do accept appointments after 5 p.m. as well. If you are unable to come to my office, I do have an online application for my clients to fill out in the comfort of their home. Visit www.universalmortgage.com and look for the 'Apply Now' tab. Once I receive the application, I will contact the client within the business day that the file is received and go over the details and advise what type of documents they will need in order to move the application process forward.
If you have any more questions about mortgage brokers and how to obtain a mortgage, get in touch with the experts at Mortgage Brokers Red Deer | Universal Mortgage Solutions. With over sixteen years of experience as a mortgage broker, I can offer you great rates, as well as sound, unbiased advice to create a mortgage strategy to help you and your wallet weather any storm. To know more about how we can help you refinance or renew mortgages, please click here or contact Leann by clicking here.
---