---
Wow the 12th Month of the Year… (how did that happen) 😊 2023 had some ups and downs. Higher interest rates, lack of inventory in the real estate market, uncertainty of where interest rates may go, the scare of a housing shortage, on and on. Interest rates have spooked some buyers, and honestly the interest rate really isn't that high. Did you know that the average 5 year fixed rate over the past 10 years is 4.17% (twenty five year average 5.26%). We aren't to far off that right now. At this writing, we are currently in the mid 5's (this……
---
Here is a fantastic savings plan that the government has created. It's a hybrid of an RRSP and a TFSA, for the purpose of home ownership. What is it... here are the details... -As of April 1, 2023, financial institutions have the ability to offer the new First Time Home Buyers Tax Free Savings Account -Under the new plan, prospective first-time home buyers have the ability to save $40,000.00 on a tax-free basis -Similar to a Registered Retirement Savings Plan (RRSP), any contributions will be tax deductible -Withdrawals' from the FHSA to purchase a home are non-taxable, similar to a TFSA -The Plan includes an $8,000.00……
---
Graduation is such a special time in ones life. The 1st accomplishment for many. A minimum of 12 years of perseverance, determination and hopefully some fun in the mix. For some of the Grads in Red Deer, I have had the pleasure of meeting them, being in their classrooms (or on zoom), doing a presentation on credit. The do's and the don't of applying for credit, of maintaining credit and how to keep a good credit score. Each presentation I give them 3 take a-ways, take a-ways to go home with, to tell their parents about what they should be doing to help……
---
Alberta on the Rebound... What does that mean to you... Where are property values going... What about those interest rates So many questions for people wanting to get into home ownership or wanting to upgrade their homes. Is it time to buy and move? the simple answer is absolutely YES Alberta's economic cycle is one that is Unique in Canada. We have big swings. The Alberta "Boom and Bust" effect So from a life time resident of Alberta and having strong ties to the Oil and Gas sector my advise for you is this, hang on for the ride :)) The wave of people from other provinces en route to Alberta is astonishing. ……
---
I have put together a post here of what documents you may need to start gathering before applying for a mortgage. I hope this helps you moving on the right path to your home ownership dreams :) …
---
You found the perfect home, great location, but its missing a garage or the kitchen is less than desirable? Let's talk about the Purchase + Improvement Mortgage... Purchase Plus Improvements is a great mortgage option for consumers looking to purchase a home that has great potential, but needs renovation. This program allows you to make improvements immediately after taking possession of your new home and have the costs rolled into one easy-to-manage mortgage. The idea is that immediately renovating your home adds to its market value and the mortgage is essentially based on that new and improved value. It's a great way to purchase a home AND……
---
Written with permission from my client: I was a mortgage broker to a young man that was purchasing his 1st home. He stumbled upon the perfect home for him, great location "On Golden Pond" not many of these properties for sale "Ever". It was a "for sale by owner" He viewed the property knowing it needed some repairs. What he didn't know was how many repairs really needed to be done. Did you know an individual selling a home has different rules than a realtor who's listed a property? If a home is listed through a Real Estate agent "they……
---
Mortgages are a necessary part of life for most of us and having excellent credit scores play a crucial role in making the mortgage process a whole lot easier. With your credit history being a determining factor in your mortgage obtaining process, building a solid credit history and maintaining a high credit score becomes essential.
---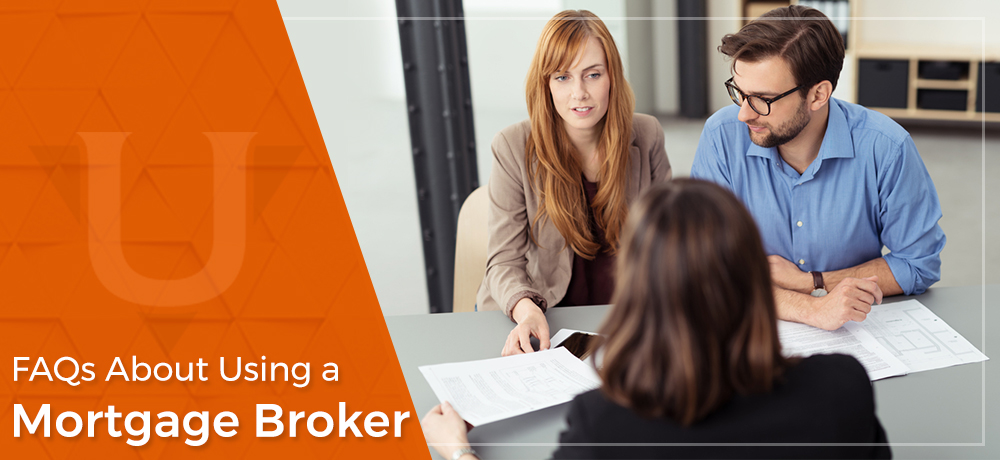 At Mortgage Brokers Red Deer | Universal Mortgage Solutions, our aim is to help you understand your needs and financial status which is crucial in helping you achieve your dream of owning a home. To ensure you have all the answers you need to help you achieve this dream, we have answered some of the most Frequently Asked Questions about using a mortgage broker.
---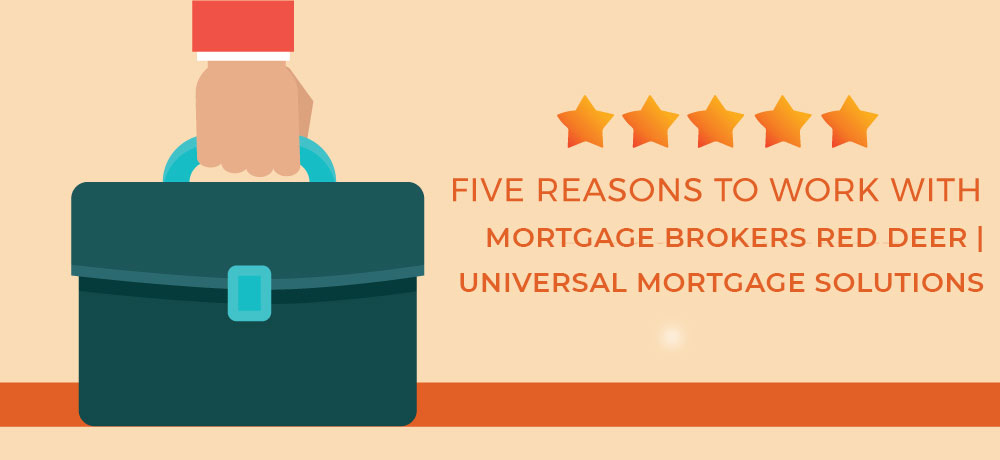 Mortgage brokers play a few roles in helping you purchase the home you've been dreaming about. They'll sit down with you and assess your finances first, as well as establish your individual needs. They'll shop around for you so you don't have to go through the process yourself and will be there to help and guide you.
---